Still in a Daze at the Cottage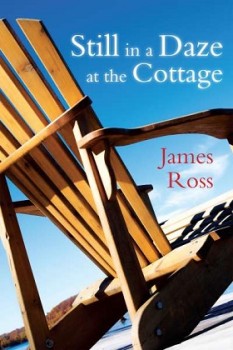 by James Ross

Usually ships within 4-5 business days

Shipping Info
Policies
More about this Book
Organized by nature's changing seasons and containing sections covering nature, family, activity, and the cottage, Ross combines wry humour with a genuine love for adventure and respect for the natural world — although the local wild animal population can try his patience.
Ross's anecdotes are full of good spirits and sound advice, whether he is describing a visit from his daughter's special friend ("The Boyfriend Cometh"), the tricky practices of boating ("Dressing Up for Kayaking"), or encounters with wildlife both big and small ("The Frog Whisperer"). This book is the perfect companion to the time-honoured tradition of wilderness family getaways.
Author Information
James Ross has a degree in journalism and has worked as a newspaper reporter, cowboy, mountain guide, museum curator, dogsledder, movie stuntman, animal trainer, photo double, and freelance writer. He enjoys and misadventures at his Muskoka island cottage in Bracebridge, Ontario.
Details
Publisher: Dundurn, 2014
Category: Biography & Memoir / Communities & Locales / Cultural Life / Vacationing & Resorts
ISBN: 978-1-4597-2177-7
Price: $19.99 CDN
Format: Paperback, 164 pages, 6 x 9 in
Features: Photographs