Huntsville
With Spirit and Resolve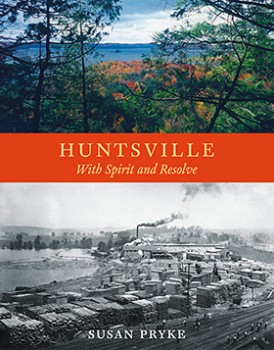 by Susan Pryke

Usually ships within 4-5 business days

Shipping Info
Policies
More about this Book
Huntsville never had an easy time during its formative decades. Founded in the 1860s amid the picturesque lakes and rolling wooded hills of northeastern Muskoka, the hamlet struggled in competition with nearby settlements. The arrival of the railway in 1886 brought major industry and soon the local economy was humming on the region's bountiful timber resources. Its future assured, Huntsville was incorporated as a village — only to burn down eight years later. The citizens rebuilt, but in the ensuing years they had to cope with two world wars, the Depression, industry upheaval, and the constant battle to secure their share of the lucrative and growing Muskoka tourism trade.
Despite the many challenges, Huntsville's energetic citizens made it onto the national and even world scene with such achievements as an early form of medicare, a first-rate band, a thriller ski jump, one of the largest leather tanneries in the British Empire, the world's "shortest commercially operated railway," and a series of splendid Depression-banishing winter carnivals.
Huntsville: With Spirit and Resolve captures in vivid detail the challenges and successes from pioneer days to the mid-20th century.
Author Information
Susan Pryke grew up on the shores of Sparrow Lake and spent her early years working at her family's resort. A graduate of the University of Toronto and the Toronto Teachers' College, she taught in Orillia and Waterloo for ten years before moving to Australia. There she wrote her first book, Boom to Bust and Back Again. On returning to Canada, she settled into a career as a writer and editor in Muskoka. Susan's other books are Still Smiling at the Front Desk: The History of Port Stanton; Explore Muskoka; Explore Muskoka Lakes; Windermere House: The Tradition Continues; and Clevelands House: Magic Summers.
Details
Publisher: Muskoka Books, 2010
Category: Communities and locales / New editions
ISBN: 978-0-9864867-0-8
Price: $29.95 CDN
Format: Paperback, 255 pages 7.75 x 9.75 in
Features: 189 historical photos and drawings / 5 maps / index