The Prettiest Spot in Muskoka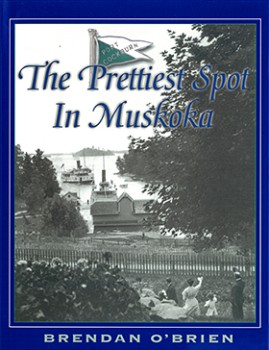 by Brendan O'Brien

Usually ships within 4-5 business days

Shipping Info
Policies
More about this Book
A history of Port Cockburn, a once-thriving port community - now just a few houses, on Muskoka's Lake Joseph. 183 pages with biliography and many B&W photos. Navy blue cloth with silver lettering on spine and front.
Details
Publisher: Bobolink Books, 1999
Category: Pictorial works
ISBN: 978-0-9686734-0-9
Price: $44.95 CDN
Format: Hardcover, 183 pages 8.8 x 11.25 in
Features: Includes bibliographical references.