Muskoka: A Photographic Portrait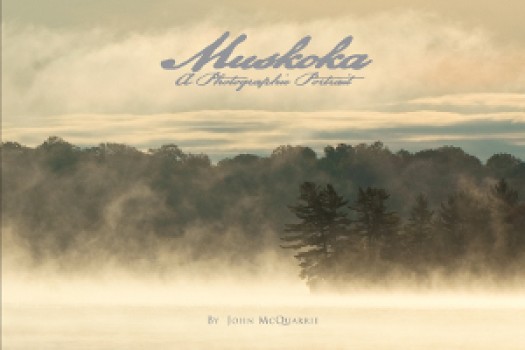 by John McQuarrie

Usually ships within 4-5 business days

Shipping Info
Policies
More about this Book
Muskoka's scenic country, pristine waters, and charming towns and villages are captured in this well-rounded collection of some of John McQarrie's very best photography. Muskoka will quickly have you under its spell as you turn these pages.
Author Information
Although photographer John McQuarrie's major clients have included Coors, Marlboro, McDonnell-Douglas, and Lockheed, his real passion is producing books using photos he has taken in the field. His earlier books focused on the Royal Canadian Air Force from the Second World War to the Gulf War, and on the Canadian Armed Forces in peacekeeping roles. Then John turned his lens onto the cattle business and working cowboys.
Next he began his highly acclaimed "Then & Now" series. In 2007 he published The Rideau Canal, Then & Now followed in 2009 by Trent-Severn Waterway, Then & Now. Clearly hitting his stride, in 2010 McQuarrie released Spirit of Place: Muskoka Then & Now. He also published two smaller Muskoka books, one a photographic portrait of Muskoka Steamships, the other this captivating "photographic portrait" of Muskoka itself.
Details
Publisher: Magic Light Publishing, 2010
Category: Pictorial works / Nature, environment, and natural history / Communities and locales
ISBN: 978-1-894673-41-9 / 9781894673419
Price: $6.95 CDN
Format: Paperback, 32 pages 9 x 6 in