Algonquin Souvenir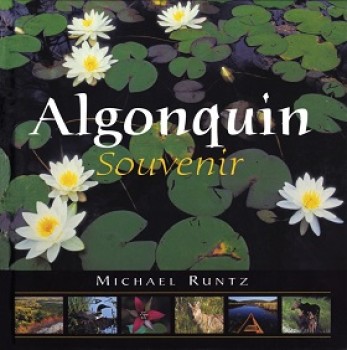 by Michael Runtz

Usually ships within 4-5 business days

Shipping Info
Policies
More about this Book
Award-winning naturalist and nature photographer Michael Runtz has spent decades exploring Algonquin Provincial Park and chronicling its flora and fauna in all seasons. Some of his best work has now been compiled for this stunning pictorial.
Known as "the wolf capital of eastern North America," Algonquin is home to 53 species of mammal, including substantial numbers of moose, white-tailed deer, beaver and black bear, as well as abundant and diverse species of reptiles and amphibians, fish, birds, insects and plants.
As for its landscape, Algonquin is a near-North paradise with some 7,700 square kilometres of forests, lakes and rivers atop the rugged Canadian Shield. This idyllic refuge from urban life features 1,500 lakes and is easily accessible from dozens of major Canadian and U.S. population centers.
With 96 full-page color photographs by an award-winning photographer, Algonquin Souvenir captures every facet of this glorious park.
"Going into the bush with a guy like Runtz is like going into the National Gallery with a top curator"
-Kelly Egan, The Ottawa Citizen
Author Information
Michael Runtz is a highly respected Canadian naturalist, nature photographer and natural history author with seven previous books to his credit, including Moose Country, Algonquin Seasons and the acclaimed trilogy, Wild Wings, Wild Things and Wild Flowers. He was host of the Wild by Nature television series and is a popular guest on regional and national television and radio programs. He lives in Seeley's Bay, Ontario.
Details
Publisher: Boston Mills Press, 2007
Category: Pictorial works, Natural Environment
ISBN: 978-1-55046-494-8
Price: $19.95 CDN
Format: Hardcover, 96 pages, 8.25x8.25 inches