Exile Air
World War II's "Little Norway" in Toronto and Muskoka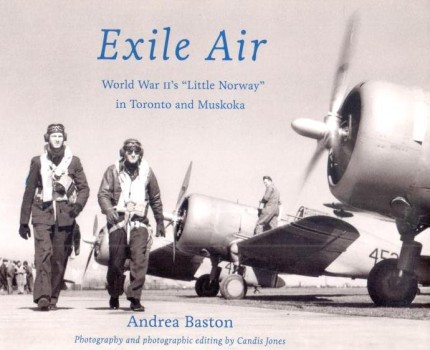 by Andrea Baston

Usually ships within 4-5 business days

Shipping Info
Policies
More about this Book
Following the invasion of Norway by Germany in World War II, Canada served as a refuge for the Royal Norwegian Air Force. The RNAF rebuilt itself at "Little Norway," a flight training camp first located at Toronto, then at Muskoka Airport near Gravenhurst, Ontario. Canadians opened their hearts to the young Norwegian recruits, who had risked their lives in dangerous escapes from their homeland. Before long, friendships grew between Norwegian airmen and Canadians, and some connections became romantic.
When Little Norway's airmen returned overseas, they flew in Norwegian squadrons of Britain's Royal Air Force. Their missions included hunting enemy submarines off Iceland, battling Nazi fighter planes, bombing raids over Germany, and dropping secret agents behind enemy lines. In 1943, one of these airborne units was named the top-scoring Allied fighter squadron of the entire Royal Air Force.
Exile Air presents a thoroughly-researched true account of this inspiring story, a Second World War experience that became part of both Norway's and Canada's history. Andrea Baston paints to perfection the nature of Camp Little Norway and the patriotic young pilots who trained in Muskoka in order that they might liberate their oppressed homeland in Nazi-occupied Europe. Exile Air is an authentic saga of courage, daring, and sacrifice.