Curing Tuberculosis in Muskoka
CANADA'S FIRST SANATORIA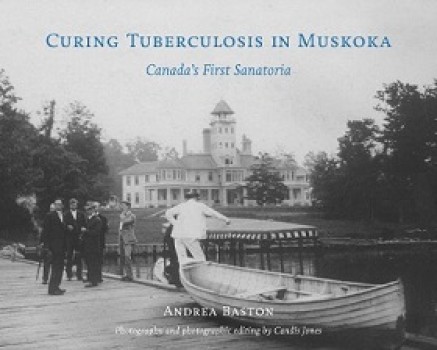 by Andrea Baston

Usually ships within 4-5 business days

Shipping Info
Policies
More about this Book
This is the story of Canada's first tuberculosis sanatorium, built at the turn of the twentieth century. At the heart of the book are real-life experiences of patients and hospital staff who fought tuberculosis every day for over six decades. In 1895, Sir William Gage and his friends struggled to establish a home where people suffering from a disease which was almost always fatal could be cured. When the City of Toronto turned its back on Gage due to fear and prejudice, the small Ontario town of Gravenhurst, Muskoka, stepped forward. Canada's first tuberculosis sanatorium, the Muskoka Cottage Sanatorium, was built in Gravenhurst - an elegant yellow landmark overlooking Lake Muskoka, surrounded by graceful cottages. Over time, four other sanatoria located in Gravenhurst, including one catering to the wealthy. Financial difficulties persistently dogged these sanitoria while their physicians pioneered treatment after treatment in an effort to save lives.
Author Information
Andrea Baston grew up in Gravenhurst, Ontario, with many family ties to the Muskoka tuberculosis sanatoria. A lawyer, she obtained a B.A.(Hons.) in English Literature from York University and an LL.B. from the University of Ottawa. Andrea lives in Toronto and Gravenhurst with her family.
Candis Jones grew up in Gravenhurst. She earned a B.A. ( Hons.) in Fine Arts at York University and a Bachelor of Education at the University of Toronto. As a secondary school teacher in York Region, she taught visual art and photography. Now retired and again living in Gravenhurst, she lives between the sites of two of the former TB sanatoria.
Details
Publisher: Old Stone Books
Category: History
ISBN: 978-0-9920903-1-9
Price: $ 24.95 CDN
Format: Softcover, 240 pages
Features: Photos, index, bibliography, notes