The Redemption of Oscar Wolf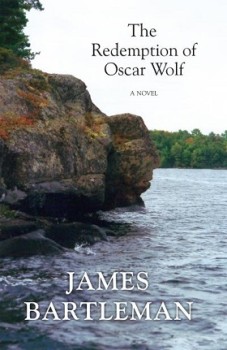 by James Bartleman

Usually ships within 4-5 business days

Shipping Info
Policies
More about this Book
A young First Nations man sets out from his Muskoka home in a quest for redemption after a terrible fire.
In the early 1930s, Oscar Wolf, a 13-year-old Native from the Chippewas of Rama Indian Reserve, sets fire to the business section of his village north of Toronto in a fit of misguided rage against white society, inadvertently killing his grandfather and a young maid. Tortured by guilt and fearful of divine retribution, Oscar sets out on a lifetime quest for redemption.
His journey takes him to California where he works as a fruit picker and prizefighter during the Great Depression, to the Second World War where he becomes a decorated soldier, to university where he excels as a student and athlete, and to the diplomatic service in the postwar era where he causes a stir at the United Nations in New York and in Colombia and Australia.
Beset by an all-too-human knack for making doubtful choices, Oscar discovers that peace of mind is indeed hard to find in this saga of mid-20th-century aboriginal life in Canada and abroad that will appeal to readers of all backgrounds and ages.
Awards: Commended One Book Hamilton 2014
Author Information
James Bartleman is the former lieutenant governor of Ontario and the bestselling author of the novels As Long as the Rivers Flow and The Redemption of Oscar Wolf. A member of the Chippewas of Rama First Nation, he is also a retired ambassador and a member of the Order of Canada. He lives in Perth, Ontario.
Details
Publisher: Dundurn Press, 2013
Category: Fiction
ISBN: 978-1-45970-982-9
Price: $25.00 CDN
Format: Hardcover, 272 pages, 5.5 x 8.5 in