MacGregor's Curse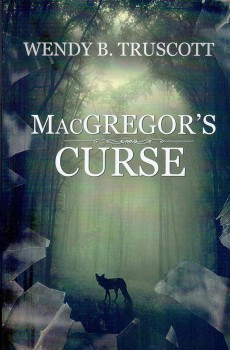 by Wendy B. Truscott

Usually ships within 4-5 business days

Shipping Info
Policies
More about this Book
Overwhelming grief for his dead mother, and the estrangement of his once-happy and proud family, lead young Jamie MacGregor to commit an act of revenge he immediately regrets. Lacking purpose, confidence, and now even any friends, he falls under the spell of a dangerous blackmailer. As others work behind the scenes to help Jamie find his way again, his life begins to turn around. Yet the blackmailer remains determined to bring MacGregor down, while falling for a lively girl adds further complications. Matters come to a head when a spectacular and dangerous theft takes place. During a rescue attempt, Jamie MacGregor must prove to others he can be trusted.
"Author Wendy Truscott has created a fascinating snapshot of Old Muskoka, at times both touching and heartbreaking . . . offering a colourful glimpse into a world that has long since passed away." – Cheryl Cooper, author of the "Seasons of War" trilogy.
Author Information
Wendy B. Truscott of Toronto learned to cherish Muskoka's beauty and heritage from early years in the District at her family's summer cottage, which she describes as "remote, small, and on a quiet lake." She and her husband Paul, decades later, now live on this "same peaceful property" following her retirement as an Ontario school teacher. She has been active in a number of Muskoka literary circles. This is her second novel, following Haunted Journey.
Details
Publisher: Loon Echo Publications, 2020
Category: Fiction
ISBN: 978-0-9952108-3-7
Price: $20.00 CDN
Format: paperback, 310 pages, 5½ x 8½ in