Trent-Severn Waterway
Then and Now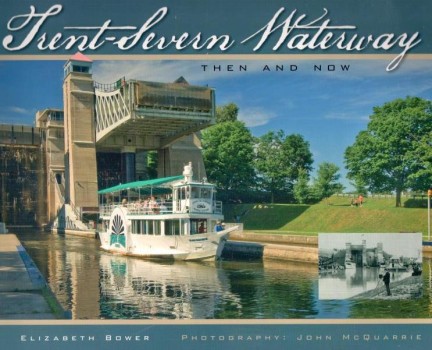 Usually ships within 4-5 business days

Shipping Info
Policies
More about this Book
The 386-kilometer inland waterway between Lake Ontario and Lake Huron took a long time to plan and construct, in many stages. The combination of canals, locks, lakes, and rivers, linking the Bay of Quinte and Port Severn on Georgian Bay, runs along Severn River, the southern boundary of Muskoka District.
The history of this highway of water began for military defence of Canada against the United States in the early 1800s, following the War of 1812. By the time it was completed more than a century later, American and Canadian boaters were peacefully cruising its waters in pleasure craft.
Richly illustrated, the book's black-white period photos (Then), counterpoised with colour pictures by masterful photographer John McQuarrie (Now), visually tells the Trent-Severn's story which journalist Elizabeth Bower puts to words. As well, the book takes a contemporary look at those along the Waterway who depend on it for their livelihoods, from paddle-makers to bed-and-breakfast hosts. One of the waterway's unique features, seen on the cover, is the world's largest hydraulic lift-lock at Peterborough.
Author Information
Author : Elizabeth Bower
Photographer: John McQuarrie
Details
Publisher: Magic Light Publishing, 2009
Category: History, Transportation and Tourism
ISBN: 9781894673310
Price: $25.00 CDN
Format: Softcover, 160 pages, 9 x 11½ in