Muskoka / Ontario's Playground
A History of Recreation & Sport in Ontario's Cottage Country, 1860-1945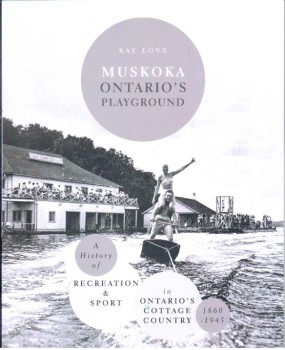 by Ray Love

Usually ships within 4-5 business days

Shipping Info
Policies
More about this Book
Author Ray Love combines the recreational pursuits of year-round Muskokans and summer visitors to portray, as he says, "what they did for exercise and fun." With photographs from a variety of sources, the book visually presents such pursuits as fishing, hunting, watersports, lacrosse, baseball, track and field, hockey, and other winter sports. A number of Muskokans who achieved national fame in sports are mentioned.
Author Information
Muskokan Ray Love, in addition to teaching history, geography, and economics at the high school level, was a basketball coach. He himself engaged in a sporting life through basketball, golf, Nordic skiing, alpine skiing, soccer, rugby, softball, swimming, and cycling.
Details
Publisher: Friesen Press, Victoria, B.C.
Category: Social & Cultural
ISBN: 9781525526237
Price: $23.95
Format: paperback, 140 pages
Features: black and white photos