Elgin House, Lake Joseph
Past and Present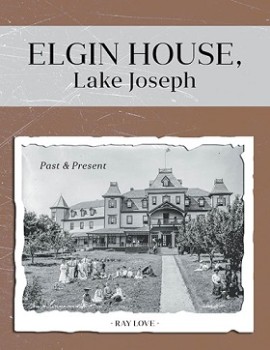 by Ray Love

Usually ships within 4-5 business days

Shipping Info
Policies
More about this Book
This is a history of an important and successful summer resort in the Muskoka Region of Ontario from 1885 to the present. It details the efforts of four generations of the Love family to create a world class summer resort from modest beginnings. The resort was unique in that it catered to the many well-to-do Canadians and Americans with strong religious beliefs including several of North America's founding families. The book revolves around a series of Love family stories and is set in the context of developments in Canadian history throughout the twentieth century.
Contained within are 58 images of the resort through it's history including a number by the Muskoka photography legend Frank Mickelthwaite. It concludes with a description of the present day use of this property in the form of the luxurious Lake Joseph Club, a Thomas McBroom-designed championship golf course, villas and lake front facility.
Author Information
Ray Love was raised at Elgin House until the age of 17. He became a high school geography and history teacher, first in Toronto and then in Muskoka. He completed his career in education as a Muskoka elementary school principal. Throughout his life, Ray has read, researched and given talks on Muskoka history. He currently lives in Huntsville with his wife, Susan, where he is an active participant in the community. They have three grown children.
Details
Publisher: FriesenPress, 2014
Category: History; Cultural Life; Resorts & Vacationing
ISBN: 9781460252130
Price: $20.00 CDN
Format: Soft Cover, 178 pages, 9 x 11 1/2 in